Transportation Services
Triangular Processing helps individuals with developmental disabilities achieve their goals by providing non-medical transportation to work, programming, Special Olympics and more.
Many people take transportation for granted. However, without public transportation in the area, many individuals with disabilities have a hard time getting around. Transportation can also be difficult if you have additional physical limitations. That is why transportation is a key service to help individuals become connected to their community.
Triangular Processing provides transportation within our organization and by partnering with other transportation providers. The goal is to help meet as many transportation needs as possible. All drivers receive special training and a criminal background check regardless of whether they work directly for Triangular Processing or one of our partner agencies.
Employment and recreation included in transportation services
Rides to work are an important aspect of what we do. In order to be successful in community employment transportation is key. Triangular Processing is committed to both the individual and the employer to provide reliable transportation services.
Triangular Processing provides transportation to all area programs, not just those offered through us. We support individuals in getting to the program of their choice.
Special Olympics transportation is an extension of our Special Olympics Program. Special Olympics offers multiple sports for Fulton County Athletes. Triangular Processing provides transportation to away games and events.
Contact us today at 419-337-9640 if you have a transportation need we can help with.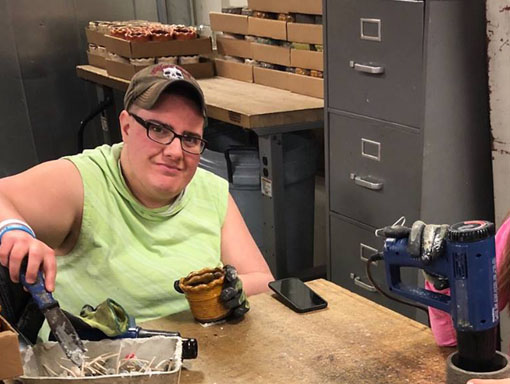 Triangular Processing
Office Hours:
Monday-Friday 7:30AM-4PM
All recycling drop off sites and programming
are temporarily closed due to COVID19.