The Annex
The Annex is a community program that focuses on experiences that add value, both to the people we serve and to the community. Programming activities at The Annex are designed to help individuals develop relationships. Belonging and contributing to a community is important to all of us. The Annex is a way for individuals with disabilities to get connected. 
As an adult day support program, The Annex is committed to empowering individuals to thrive in their community. This service is designed to be mutually beneficial for individuals and their communities. Participants reach their goals through volunteer opportunities and other inclusive experiences where they continue developing life skills. Program options are meant to touch on a variety of needs and interests. No two people are exactly alike and our programming aims to reflect that.
The Annex focuses on being a part of the community with projects like volunteering at the Open Door in Delta, a Community Garden and Veterans appreciation initiatives. Please contact us if you have an event or program that you would like us to work on together. We are always looking for new opportunities to collaborate. No request is too small or too big.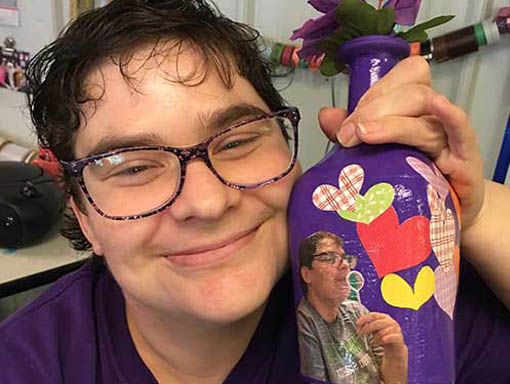 Examples of Projects at The Annex:
Community Garden Initiative
Volunteering at The Open Door in Delta
Coffee with a Cop
Tours around Fulton County
Veterans appreciation
Senior Center visits
Programming Hours
Monday-Friday:  8:30 a.m.-2:00 p.m.
Phone: 419-330-4524
Contact us if you need volunteers or would like to partner on a project. We are always looking for new opportunities!

Triangular Processing
Office Hours:
Monday-Friday 7:30AM-4PM
All recycling drop off sites and programming
are temporarily closed due to COVID19.